About Brayco
Frustrated by poor quality, unhelpful service and a lack of information, Brayco was set up to design and source better benches sinks and shelves for commercial kitchen users.
The idea is to supply great quality products — in a friendly manner, at insanely attractive prices — same day, if necessary.
We are focused on expanding our range intelligently and honestly. Over the years we've rapidly increased the number of products we sell, often prompted by the good ideas of our customers. But that doesn't mean we sacrifice quality. The Brayco mission is to give better quality products that are more useful and easier to assemble, all at cheaper prices. If you find a cheaper product, it will more than likely be an inferior product.
All prices are in AUD and include gst.
"Our benches are cost-effective, but we don't cut-corners when it comes to strength or changing a design to make a better product.We've invested in huge warehouses nationwide that we keep fully stocked. We are not resellers.
You are dealing direct with the designers and importers, so there are no greedy middle guys taking their cut."
Harry Bray
Company Director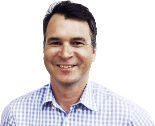 From Little Acorns ...
a Tale of Grit, Growth and Gratitude.
The Start of Brayco
Brayco started 20 years ago when my brother-in-law Dan was opening his 3rd kebab joint. God he was irritating about startup costs moaning about the cost of everything — especially stainless steel.
I had contacts with a massive Asian factory, and we produced a small range of stainless steel benches. And the price was right. We plonked down a fair bit of cash and took a punt on a single container of stainless steel benches.
The concept was simple. Supply great quality benches to hospitality entrepreneurs at a 40% discount compared to the ripoff merchants who were gouging the small guys.
There were only 6 sizes in that first container. Six. Not the 450 plus products that we do today. And we crammed them into a tiny warehouse and put the word out that we were in business. We hustled for sure — delivered everything personally, took time away from our young families to sell a small bench.
Success!
Within weeks, we were low on stock. We ordered more containers. And then more. My brother in law sold his kebab chain to move to Melbourne and get things going there. Seems that our idea had hit a chord. 20 years have passed. You could sum it up as "Busy".
In that time, Brayco has expanded to having large warehouses in every capital in Australia – and we are in New Zealand too.
In 20 years, we have sold over 200,000 benches, 50,000 sinks – if we put our wall shelves end-to-end they would form a building over 6 times higher than the Empire State Building.
Brayco's Growth
Those first few products have swelled to include over 450 products. Some are just useful – some don't sell very well – but they fill a gap in many customers' kitchens – and so, we keep the product going. Some products are still gangbuster favourites.
And more importantly, we have over 50 enthusiastic people at Brayco now. God they are good. We ask them to be as helpful as possible to our lovely customers. And they deliver. Our job now is equally as difficult — to make sure that any new customer can come to us 48 hours before they open a new cafe, a new juice-joint, a new burger bar – and be confident that Brayco will have their commercial kitchen up and running on-time and for a price that is still ludicrously cheap compared to the alternatives.
Last Few Words
But most of all, we have YOU to thank. The entrepreneurs who toil away, producing great food for a hungry populace – opening new cafes, starting a coffee cart at the local Auskick training fields, in short, just giving it a go.
If you're new to Brayco – Welcome. Call one of our team and they'll guide you through the setup process for your kitchen. It's not rocket science.
We also hope to enjoy the next 20 years with you as you build your hospitality empire. We'll be there with advice and a spare allen key, a free sink drainer … or that tiny shelf that fits right in the corner.
And if you are one of the 100,000 customers that have dealt with us over the years – then Thank You – we appreciate your good humour, continued custom and general niceness.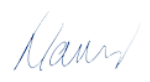 Harry Bray, Director
Brayco is a
100%

Australian owned and run company.
Our Values

Range
We're reasonably confident we have the largest range of modular, commercial kitchen items in the world with over 450 products and sizes. From the tiniest sink part to 2.4 metre premium benches, we've got you covered.
See The Range

Price
Why are our products such good value? We sell direct to the customer. No distributors. No middlemen. Also, we keep overheads down – no marble foyers, no fancypants administrative assistants, no sales reps in flash cars with nothing to do. We price the products accordingly.
See The Products

Quality
Our products use the best quality stainless steel, and are designed to withstand the pounding effects of a busy kitchen. We go to extra lengths to improve strength and utility – without making our prices go up astronomically. Extra support bars. Included extras. Hundreds of attachments, accessories and upgrades. That's quality!
Read The Reviews

Friendly Staff
75,000 customers know our friendliness. Brayco team members are here to help. We genuinely love our customers and the sometimes stressful nature of running a hospitality business. We'll suggest improvements, we'll be honest, we'll be efficient, we'll be communicative – but most of all we'll be friendly.
Meet The Team